Edward Goglio Family Album
Edward Goglio as born in South Leechburg, on May 16, 1905. He graduated from Leechburg High School, in 1923. He worked for West Penn Transit, and Breman Motors as a mechanic. He married Amelia "Millie" DeBarnadi on December 26, 1929.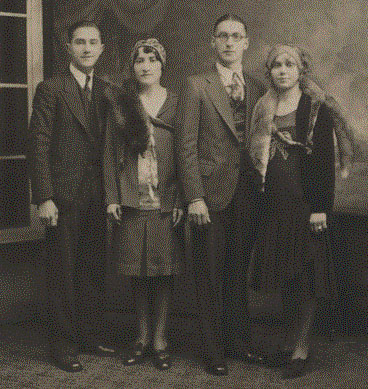 Edward and Amelia (DeBernadi) Goglio's wedding picture.

Amelia's brother Francis DeBarnadi was the best man, Edward's sister Yolanda Goglio was the Bridesmaid.

From left to right:
Francis DeBernadi, Yolanda (Goglio) Thomas, Edward Goglio, and Amelia (DeBernadi) Goglio.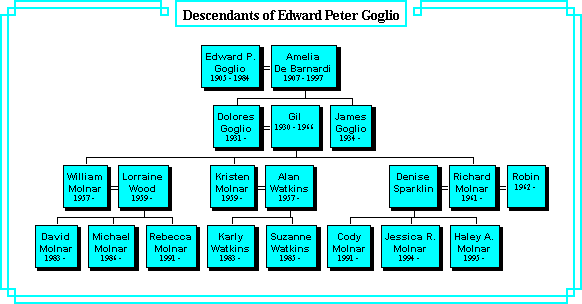 Edward's high school picture
James Goglio high school picture (1952
)